Luxury Suites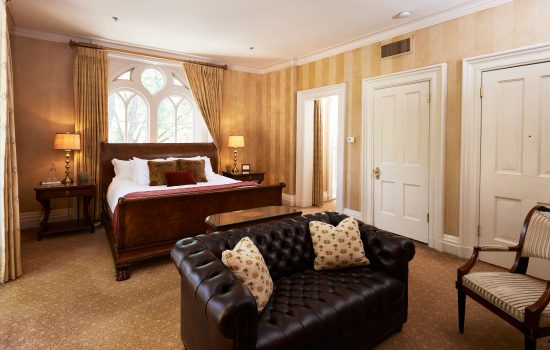 Luxury Suite 7
The finest hotel room Madison has to offer. Floor-to-ceiling windows, a polished marble fireplace, and a private balcony offer a glimpse of the lavishness the home historically offered. Behind a bookcase lies the secret entrance to a grand bathroom with elegant stone and marble.
Book Now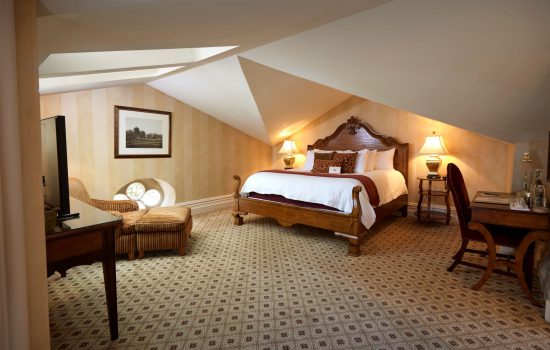 Luxury Suite 9
Found at the top of the winding staircase, this suite illustrates the true charm of this historic building with its pitched ceilings and illuminating skylights. Our guests are able to truly relax with a separate lounging area, enormous bathroom, and whirlpool tub.
Book Now
Grand Rooms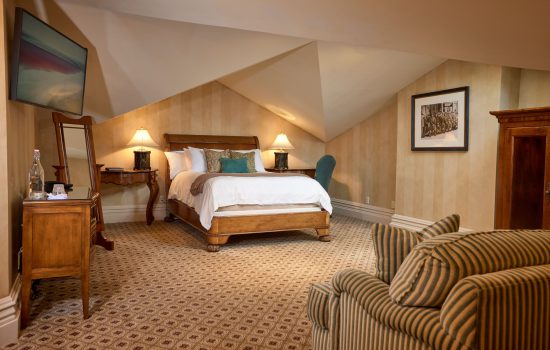 Grand Room 10
This rooftop hide-away creates inviting warmth and peaceful ambience. Located on the third floor of Madison's finest hotel, this is a generous suite with a lounging area opening up to a grand bathroom featuring a dual-head shower and whirlpool.
Book Now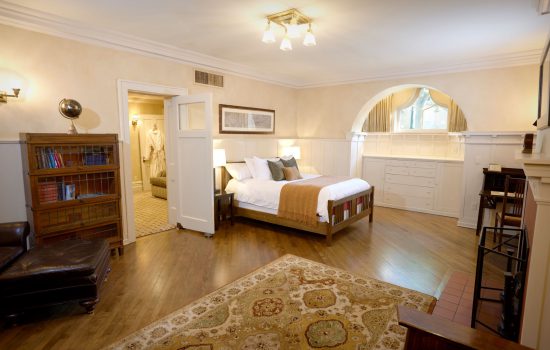 Grand Room 1
A brick fireplace, original wood floors, and simple oak furnishings create a warm background for this late 19th century Craftsman-style suite in Madison's finest hotel.
Book Now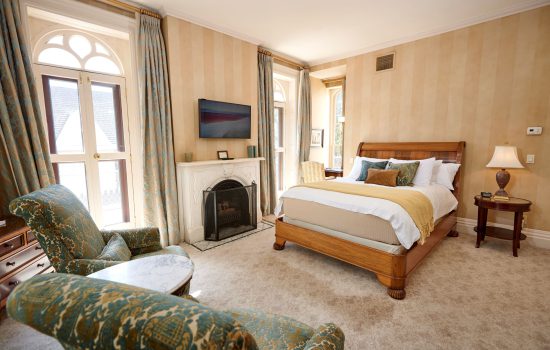 Grand Room 8
Feelings of indulgence and leisure are evoked upon entering this suite. Located on the second level, this suite offers a lounging area and access to the veranda.
Book Now
Standard Rooms